Stand Up for National Monuments
Send comments to the Department of Interior today!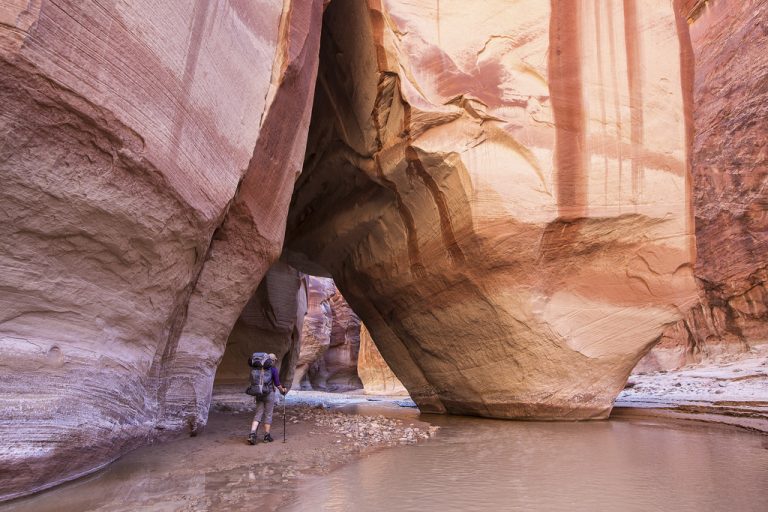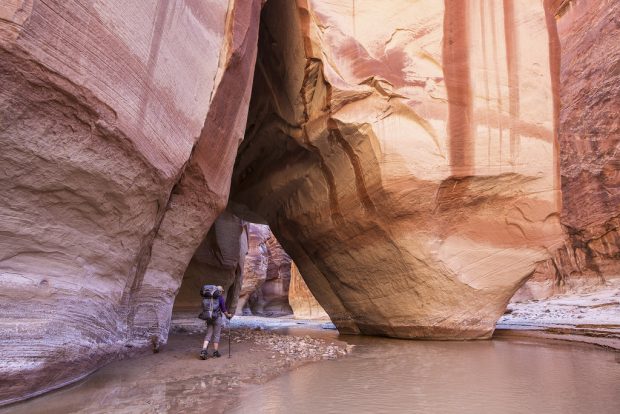 On April 26, President Trump signed an executive order directing the Department of Interior to review the designations of all monuments founded since 1996. The review could open millions of acres of national monuments to industrial development or even rescind such designations altogether—a move no previous president has ever attempted.
The Department of Interior has begun their review and is seeking public comment. We need your help to ensure the continued preservation of these spectacular landscapes.
Here's what you can do right now:
Visit: https://www.regulations.gov/comment?D=DOI-2017-0002-0001 and leave a comment telling the government to maintain protections for existing national monument designations.
Share this action alert with your friends, family and colleagues.
Thanks for doing your part to protect our public lands legacy!
National Monuments Being Initially Reviewed Pursuant to Criteria in Executive Order 13792

| Monument | Location | Year(s) | Acreage |
| --- | --- | --- | --- |
| Basin and Range | Nevada | 2015 | 703,585 |
| Bears Ears | Utah | 2016 | 1,353,000 |
| Berryessa Snow Mountain | California | 2015 | 330,780 |
| Canyons of the Ancients | Colorado | 2000 | 175,160 |
| Carrizo Plain | California | 2001 | 204,107 |
| Cascade Siskiyou | Oregon | 2000/2017 | 100,000 |
| Craters of the Moon | Idaho | 1924/2000 | 737,525 |
| Giant Sequoia | California | 2000 | 327,760 |
| Gold Butte | Nevada | 2016 | 296,937 |
| Grand Canyon-Parashant | Arizona | 2000 | 1,014,000 |
| Grand Staircase-Escalante | Utah | 1996 | 1,700,000 |
| Hanford Reach | Washington | 2000 | 194,450.93 |
| Ironwood Forest | Arizona | 2000 | 128,917 |
| Mojave Trails | California | 2016 | 1,600,000 |
| Organ Mountains-Desert Peaks | New Mexico | 2014 | 496,330 |
| Rio Grande del Norte | New Mexico | 2013 | 242,555 |
| Sand to Snow | California | 2016 | 154,000 |
| San Gabriel Mountains | California | 2014 | 346,177 |
| Sonoran Desert | Arizona | 2001 | 486,149 |
| Upper Missouri River Breaks | Montana | 2001 | 377,346 |
| Vermilion Cliffs | Arizona | 2000 | 279,568 |
National Monuments Being Reviewed To Determine Whether the Designation or Expansion Was Made Without Adequate Public Outreach and Coordination With Relevant Stakeholders

| | | | |
| --- | --- | --- | --- |
| Katahadin Woods and Waters | Maine | 2016 | 87,563 |
Marine National Monuments Being Reviewed Pursuant to Executive Orders 13795 and 13792

| | | | |
| --- | --- | --- | --- |
| Marianas Trench | CNMI/Pacific Ocean | 2009 | 60,938,240 |
| Northeast Canyons and Seamounts | Atlantic Ocean | 2016 | 3,114,320 |
| Pacific Remote Islands | Pacific Ocean | 2009 | 55,608,320 |
| Papahanaumokuakea | Hawaii | 2006/2016 | 89,600,000 |
| Rose Atoll | American Samoa | 2009 | 8,609,045 |