Mission Critical For Our Public Lands
Here is how we can defend our public lands from emboldened anti-environment forces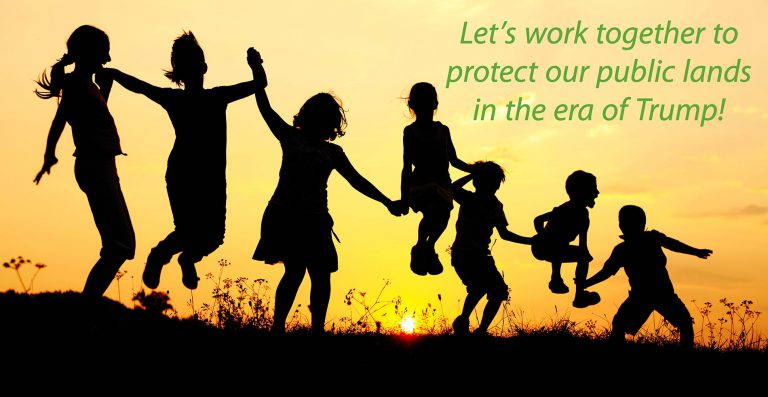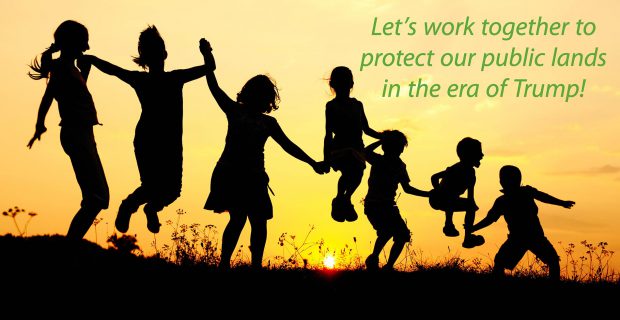 Let me state the obvious: We find ourselves in a period of unsettling uncertainty.
Every time a president takes office, we face significant unknowns. How will that person govern? What policies will emerge as White House priorities? How will the new president interact with Congress?
Even in the early days of this new administration, our opponents are already hard at work. President Trump has appointed a cabinet that is exceptional in its hostility to the American natural heritage you and I hold dear.
Our adversaries will try to take advantage of what they see as a unique opportunity to shred our environmental laws. They want to open the doors wide to extractive industry and hand over as much of our public estate as possible to private interests. They hope to exploit the first 100 days of the Trump administration to roll back fifty years of environmental victories.
But I have some good news to share. Last I checked, the laws that protect our environment are still on the books. The Endangered Species Act, the National Environmental Policy Act and the bedrock laws that established our system of public lands—they all still hold sway in our courts of law.
That's true right now. But we need your help to ensure it's still true after Trump's first 100 days in office. Please make a special contribution to FSEEE today and help us act now to defend our public lands.
These lands were under attack even before the new administration took office. Powerful corporate interests have been working hard to bring back the days of anything-goes logging and mining on our National Forests.
And their war chest is having an impact. In the last congressional session, the U.S. Senate voted 51-49 in favor of a measure calling for transferring control of National Forests and other public lands to individual states. That's scary.
Rest assured that those committed to selling off our public lands are emboldened by Trump's ascension to the White House and the election of Republican majorities in both chambers of Congress. The official Republican Party platform backs transferring federal lands to states, the first step to privatizing our shared heritage.
I know this, though: Those who support this radical idea do not reflect the wishes of the vast majority of Americans. Most of us cherish our system of public lands, unique on the planet. But we must fight harder than ever to ensure that public lands remain in public hands.
So how can we protect our public lands when radical, anti-environment forces have taken firm grasp of the levers of power? How can we stop them? What's to be done?
Here's our answer: Plenty!
But we can't wait. We must be more than vigilant; we must be proactive.
Let me share a few of the actions we must take to combat these threats and protect our National Forests and other public lands in these critical first 100 days of the Trump administration.
1. The Courthouse
Our bedrock environmental laws do indeed remain on the books…for now.
They reflect our consensus as a nation that a key principle of sound governance is the protection of our natural environment. As long as those laws are in place, FSEEE will fight tooth and nail to ensure they are followed to the letter.
We take pride at FSEEE in pursuing litigation only when we are convinced we are on sound legal footing and that we have no other recourse.
But once we make that determination, it's no holds barred! When we file a lawsuit, we do everything in our power to win it. And for more than a quarter of a century, we've been doing just that.
Make no mistake—when Trump officials float proposals for our public lands that violate environmental laws, FSEEE can, and will, fight them in court. We will closely track any plans that threaten our public waters, forests or wildlife. And when a project violates our environmental laws, we will fight it all the way to the courthouse if that's what it takes to stop it.
Waging successful court cases takes determination and savvy strategizing. It also takes money. That's one reason contributions from members like you are so important—and so greatly appreciated.
2. The Court of Public Opinion
One of our missions at FSEEE is to shine a bright light on threats to our public lands that have gone unnoticed by the media. With insider contacts throughout the country, we're uniquely positioned to ferret out abuses to our public lands—even when great pains have been taken to cover them up.
We're adept at poring over obscure environmental documents and asking inconvenient questions to people in positions of power—and then synthesizing that information in ways that have an impact across the nation.
Whether it's derailing misguided multimillion-dollar public relations campaigns sanctioned by Forest Service brass or stopping an Army plan to land attack helicopters in a protected wilderness area, FSEEE has a long and successful record of bringing ill-conceived schemes to light.
Sometimes the best way to stop an abuse of power is to make sure everyone knows about it. With our public lands facing unprecedented threats, this mission is more important than ever.
3. Protecting Whistleblowers
Another core FSEEE mission is to protect brave public employees who risk their careers to ensure that those charged with managing our public lands do so in a legal and ethical fashion.
We've been helping whistleblowers in the Forest Service and other federal agencies for more than 25 years. We know our rights as federal employees to speak our minds and to challenge our bosses when something's not right.
Now more than ever, we must support the work of principled employees in the Forest Service and other federal agencies who do all they can, day after day, to see that our public lands are managed in a sustainable fashion using the best available science.
It would be all too easy for us to grow disheartened, given the anti-environmental statements of those who are now in positions of power—and given the alarming rise in direct threats to those charged with protecting our public lands.
Principled civil servants need FSEEE's help—and they need your help.
Your generous donation will allow us to redouble our efforts to support workers who strive to fulfill the vital mission to which they are charged.
4. Confronting Congress
Let me end where I began—with those bedrock environmental laws.
Powerful forces in Congress are committed to rolling back or even rescinding laws such as the Endangered Species Act and the National Environmental Policy Act, which allow the citizen-owners of our public lands to challenge logging, mining and other extractive projects.
People like Utah Rep. Rob Bishop, who said in a December hearing in the House of Representatives that he "would be happy to invalidate the Endangered Species Act," now have an ally in the White House.
These laws offer our last, best hope to preserve our public lands for generations to come. We will fight any and all efforts to weaken or rescind them.
But we can't do it alone. We must raise our voices in unison, demanding protection for our public lands. As we have in the past, FSEEE will ask our members to do just that. Keep an eye out for our next action alert, which is coming your way soon!
Yes, these are uncertain times. It's no overstatement to say that our public lands face threats unlike any other in FSEEE's 27 years. Yes, it's tempting to wring one's hands and lose one's resolve.
We can't—we won't—let that happen! There's far too much at stake.
The fight before us is, indeed, a tough one. With your help, we will see our public lands safely through the first 100 days of the Trump administration. And we will put ourselves on the path to combat whatever dangers may arise in the next four years.
Please make a special donation today to help FSEEE protect our public lands during this Era of Trump!
Don't delay—these first 100 days are critical. We must act now to ensure we have healthy and thriving forests for the future!