Help Stop Anti-Environmental Legislation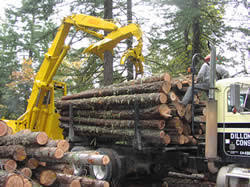 Right now, Congress is considering legislation that would gut environmental laws and prevent regular citizens from challenging the industrial exploitation of our public lands.
The "Resilient Federal Forests Act," introduced by Arkansas Rep. Bruce Westerman, would allow the Forest Service to commission massive clear-cuts (up to 10,000 acres) with little or no environmental review. And it would close the courthouse doors to groups and citizens who try to challenge illegal logging schemes.
In doing so, it would gut key environmental laws, including the Endangered Species Act and the National Environmental Policy Act. These are the bedrock laws that for four decades have allowed us to preserve and protect our public lands for generations to come.
Please—take a moment today to contact your congressional representative. Tell them, "I oppose H.R. 2936, the so-called Resilient Federal Forests Act, and you should, too. It would lead to massive clear-cutting of old-growth forests. It would undermine key environmental laws. And it would shut out regular citizens from the debate over proper management of our shared public lands."